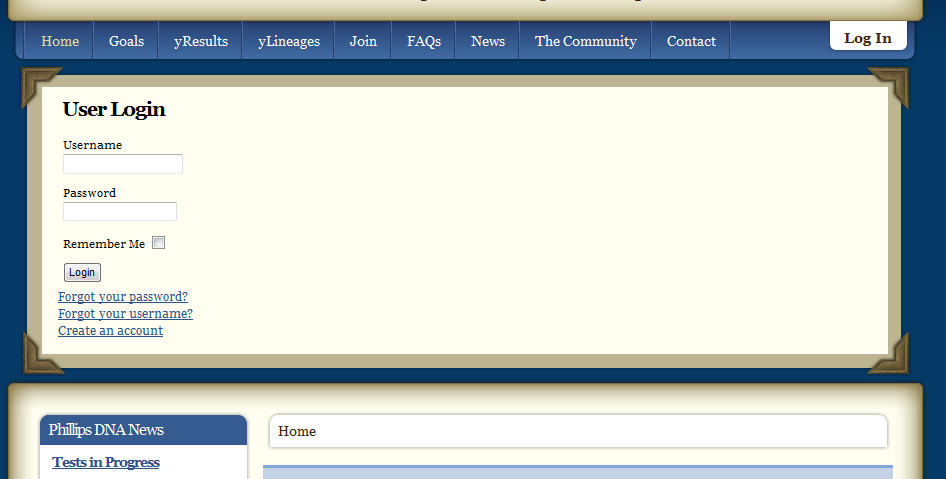 Currently, this site has a user integration built into it. To log in, click the Log In button found on the extreme right of the top menu bar.  This will cause what is called a cPanel to appear.  You may log in by entering your username and password or register as a new user.  Click remember me if you would like the website to remember your computer the next time you visit the site
Once you are logged in, you will be taken to page that acknowledges you have succesfully done so. On this page, there is a user menu in the right column.  When you log in, you are also logged into the Community Forum and may post messages to it.
If you are a new user who registered, you must activate your registration by clicking a link sent to the email address you registered with.  Once you have completed activation, you are a registered user of the website.  Please make sure when you log in for the very first time, do so from the cPanel and not the forum.  All newly registered users, must do that to finish connecting the internal link to the forum.  Once that is done, you may log in from the cPanel or directly from the forum.