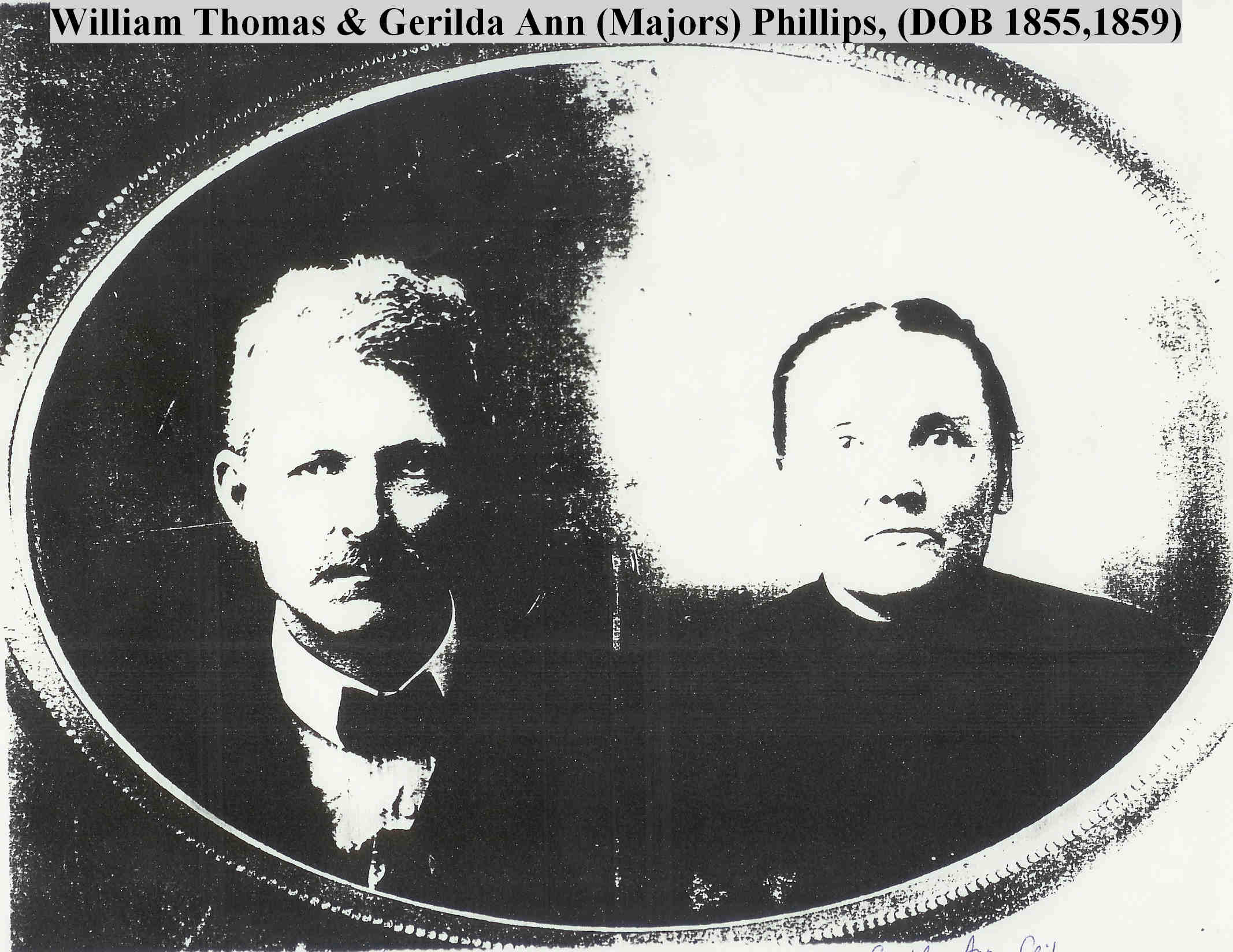 William Thomas Phillips, DOB 7/9/1855, DOD 11/16/1927, Son of Edmond Philips(pictured below), Married Gerilda Ann Majors. First name may be Jurila, DOB 10/22/1859, DOD 2/9/1939 both in Webster Cty, KY. Lived near Joplin MO for one year around 1899.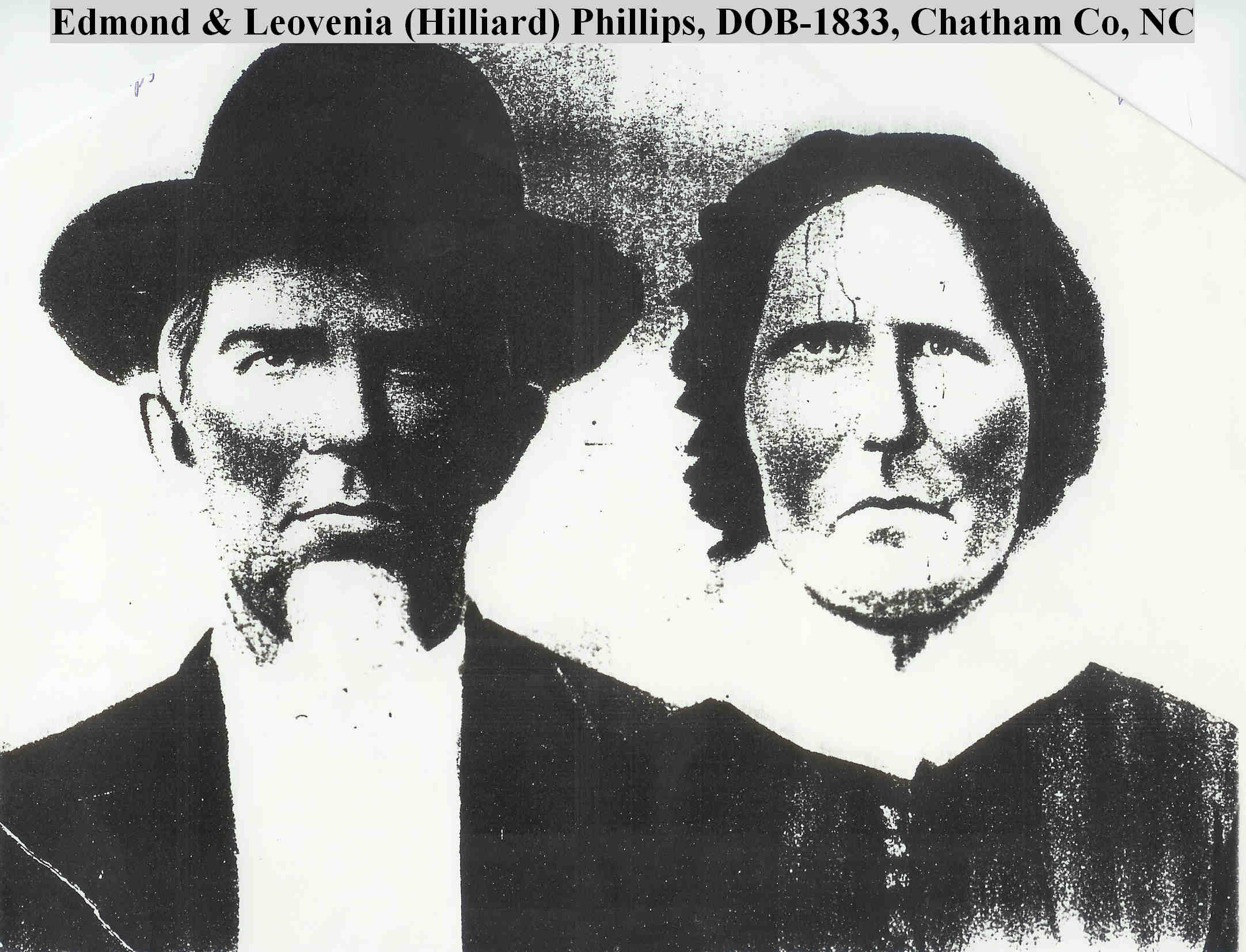 Edmond Phillips (son of Merrel Phillips, DOB 1803), DOB April 1833 Chatham Cty, NC, Died Webster Cty, KY.  Married Leovenia Hilliard (DOB 11, 1833, DOD before 1912) on Oct 11, 1854 in Chatham Cty, NC.
The Edmond Phillips family moved from near Goldston, NC (deed of sale is available)to Indiana after 1867 and then to Onton, KY in 1873. Edmond's application for a soldier's pension #933 states that he served in Company "E" 44 North Carolina Regiment. Enlisted in 1862 under Captain Jim Phillips, 1st Lt. Charles Goldston, 2nd Lt. Sid Cally, 3rd Lt. Nathan Hilliard. Edmond ended his army career at the battle of Appomattox, VA, where Gen. Lee surrendered to Ulysses S. Grant on April 9th, 1865 (end of civil war).

Other children of Edmond besides William Thomas(pictured above) - Charles Manley, Cora E, Mahaley Jane, Isabella, Liddia L, Rebecca Elizabeth, Mary, Sarah F., Robert Lee, Lucinda, Annie Mae.  

Marriage Source - Pittsboro, NC Courthouse, book 1 page 26
Deed of Edmond's father, Merrel Phillips, Edmond was a witness.