These photos were submitted by Howard Phillips who is a member of Phillips Family Group 10.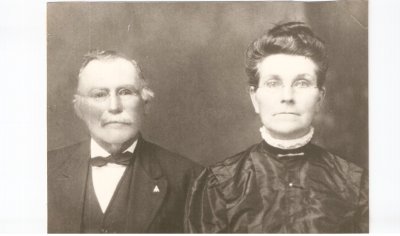 This is Robert Monroe Phillips (b. 11/1/1851  d. 3/6/1926)  and Cordelia  ( Tennessee ) Russell  (b. 4/15/1860  d. 3/17/1933).  Robert worked for the government dredging the Tennessee River and later worked in Rockwood, Tenn at a rock quarry. There he lost an eye while blasting. Later  in life he became a guard, guarding prisoners.  Cordelia was the daughter of Taylor Russell, the son of Thomas J Russell, the son of William Russell, son of John Russell who came from Ireland and served in the Revolutionary War. These are my Great Grand parents.
---
This is my Grandfather Fred Monroe Phillips, he was b. 11/1/1892 in Rhea Springs, Tenn and married Rose Koukal in 1912 in Minneapolis, Mn. Rose was born on 9/1/1892 in Austria. Fred was in the refrigeration business and the Police Reserve.